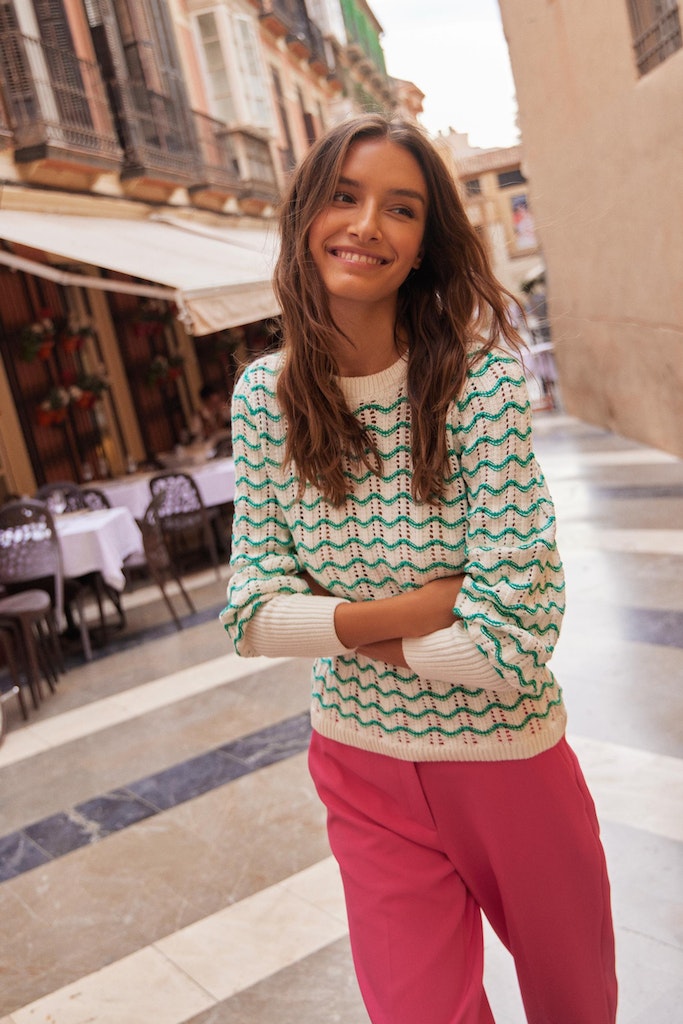 FAQs
Browse below to find some frequently asked questions.

Contact us if your question below cannot be answered.
Contact
Click on a question below to reveal the answer.
How do i view a size chart for a product..

Each product will have a size chart explainer. It can depend on the brand and if they have supplied the size chart .

Here is a link that will explain how our size charts work!

Click here.

How can i contact you..


Our team are available by email at sales@lipstick.ie or alternativley if you wish to live chat to us, visit our Facebook Page
A discount code I am trying to use is not working...


Consider the following if a code continues not to work:



The code may of been for a limited time and is now expired.

The code may be for select customer groups, such as subscribers only, you may need to be logged in or using the email at checkout you subscribed with.

The code is case-sensitive including white spaces - e.g. "CODE20" is not the same as "code 20"

The code is not connected to that specific product i.e. some products may be excluded from the use of the code such as items already on sale.


View our quick video online on how to use a coupon code on www.lipstick.ie here
I am trying to use two different discount codes but its not working...

Only one discount code can be applied at checkout at one time.
My payment won't go through!


If you are having trouble making a payment online, contact us at sales@lipstick.ie and we will try to resolve the issue for you.

Note that with the introduction of SCA in 2019 (Secure Customer Authentication), you may need to confirm the use of your card using your banking "app" supplied by your bank at our 3DSecure page, to confirm a purchase with our store if its a first time payment online.

Unfortunately we cannot assist with this area of payment issues and it would be best to contact your bank to set up SCA with your account.
I have not received a confirmation email of my order…


Consider the following:


Check your spam / junk mail within your inbox. Using email software like GMAIL, the order notification may of slipped into your promotional folders.

Your email may of been incorrectly inputted at checkout – contact sales@lipstick.ie to confirm the order was successful and we can adjust the order information on the order and re-send you your confirmation email.

Your order payment may be pending authorisation or may of failed - contact sales@lipstick.ie to confirm the order status. 


My order had failed when attempting to checkout…


Orders failing at checkout can be for numerous reasons, consider the below in why the order may of failed : 


Order had not completed processing and the browser's window was closed before completion – this will fail the order. Allow time for the website to respond to the payment processors.

Order processing timed out – a loss of connection to the internet or similar may of cancelled the order processing.

Customer did not enter 3DSecure information for SCA (Strong Customer Authentication) required by customer bank account, ensure you have entered the information correctly as prompted by your banking app – if you continue to have issues with SCA, contact your bank for further assistance.


Why have I been refunded ?

Items on our website can sell out very quickly, the item may no longer be available in the size or colour you had chosen. 

We will contact you for the reasons why you will be refunded. If you have not received contact - get in touch to find out more information on your refund. 
Where Can I View Your Refund and Returns Policies?

You can view the Refund and Returns Policies Here
Where Can I View Your Terms of Service?

You can view the Terms of Service or Terms and Conditions Here
Where Can I View Your Shipping Policies?

You can view our shipping policies Here
Where Can I View Your Privacy Policies?

You can view our privacy policies Here
Who Ships My Order And How To Track It?

Fastway Couriers is our chosen delivery partner, You can Track and Trace your order by viewing your "View my Order" within the confirmation email or here at Fastway Couriers Track and Trace. Click here to view Track & Trace
I received the wrong item or an item is missing!

If you have received an incorrect item, please contact sales@lipstick.ie quoting your order reference number and details of the missing or incorrect items, we would also appreciate any images so we can better understand any mistake made. 
The item I received is faulty.

If an item is faulty, it may be eligible for a refund.

Contact sales@lipstick.ie to begin the process of resolving an issue with a faulty item. We apologise for the inconvenience of manufacturer errors and we know it can be disappointing. 

Get in contact with us as soon as possible so we can rectify the problem with a replacement or refund.
How do I redeem the welcome gift?


To redeem the welcome gift, you must first subscribe to our newsletters, confirm you wish to receiving marketing emails.

Please check your email account to confirm your subscription. 

The code is only available to use once you confirm you wish to be receive marketing emails :) 
Can I request to see or remove my personal data?

If you have ever been a customer with Lipstick Clothing and have shopped on our online store, you can request to download your personal data or have it removed .

This can take a number of days to complete.

Contact us at sales@lipstick.ie to confirm this.
I have a different question that isn't listed.

We will be delighted to answer any questions you might have about shopping with us instore or online, you can contact us here on the contact page here
Question not answered? Contact us!